Above Ground Pool Accessories
Home

/

Above Ground Pool Accessories
Customise your Above Ground Swimming Pool just how you want it with our extensive range of accessories, including:


Above Ground Swimming Pool Counter Current Systems - swim in place without turning for as long as you wish with the addition of a counter current system
Above Ground Swimming Pool Lighting - extend the use of your pool into the evening and night by the addition of an underwater light, LED and colour change lights available
Above Ground Swimming Pool Ladders - removeable steps in varying heights for easy access into your swimming pool - hoists are also avaiable to ensure easy access to your swimming pool
Above Ground Swimming Pool Liners - replacement above ground pool liners either plain, plain with a tileband or fully patterned options available
Above Ground Swimming Pool Filters and Filter Cartridges - a wide range of above ground filters is always available, if the filter you want is not listed please supply us with the information and we can order it into stock for you
How to measure your above ground pool filter cartridges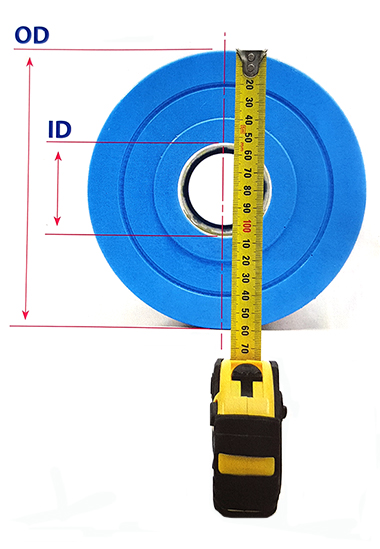 If you can't find a manufacturer's code on your above ground swimming pool filter we can source a replacement based on a few simple measurements of your existing filter. First, measure the outside diameter (OD) of the filter cartridge and then the inside diameter (ID) of the hole in the middle of the cartridge.
Then measure the length from the outside of the cartridge (not including any raised steps, handles or threads).
Lastly, if your above ground swimming pool filter cartridge doesn't have a hole at each end, make a note of what type of end caps it has. Other types of tops will either be a handle or closed (flat). For the bottom, your filter may have a slip fit collar, coarse thread (SAE) or fine thread (MPT) collar.