Hot Tub Chemicals
Hot Tub Chemicals
All Swim supply an extensive range of hot tub chemicals to help keep your spa water sparkling clear and safe. In addition to our own brand we also supply other leading brands including Aquablanc, Aquafinesse, Aquasparkle, Blue Horizons, Gold Horizons, and Lo-Chlor.
All chemicals are held in stock and available for next working day delivery (UK mainland).
FREE delivery on orders over £60. Not sure about water balance? Need some help? All Swim also offer FREE help and advice along with FREE water testing.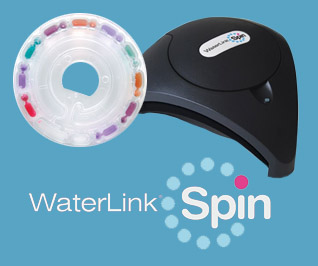 FREE Water Testing
All Swim can test your pool and hot tub water free of charge!
Just bring a half litre sample to our Cardiff showroom. We'll use a photometer to analyse the current water balance and then give you a free report detailing any recommended remedial action.
The report details: Bromine/Chlorine, pH, Total Alkalinity, Calcium Hardness, Cyanuric Acid, Iron, Phosphate and Copper.