Enhance your hot tub and spa bathing experience with mood-enhancing and therapeutic Hot Tub Fragrances and Hot Tub Crystals.
We stock a wide range including:
Spazazz Set The Mood Crystals - crystals for hot tubs designed to uplift or relax the users
Spazazz Destinations Crystals - spa fragrance crystals to help transport your mind to far flung shores - think New York, Paris and Hawaii!
Spazazz Water Therapy - a range of therapeutic liquid fragrances infused with herbal essences and botanicals, to give you a welcome boost when needed
Spazazz Therapy Crystals - spa fragrance crystals with added botanicals to provide specific benefits including Energy, Joint and Respiratory Therapy crystals and even a Skinny Therapy!
The Spazazz Spa Fragrance range will leave you spoilt for choice!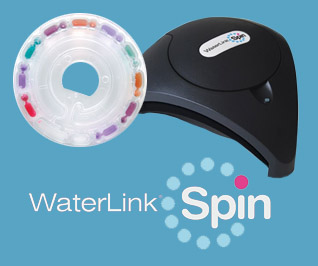 FREE Water Testing
All Swim can test your pool and hot tub water free of charge!
Just bring a half litre sample to our Cardiff showroom. We'll use a photometer to analyse the current water balance and then give you a free report detailing any recommended remedial action.
The report details: Bromine/Chlorine, pH, Total Alkalinity, Calcium Hardness, Cyanuric Acid, Iron, Phosphate and Copper.