Spa Frog System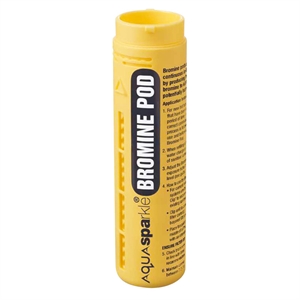 Your primary objective of owning a hot tub or spa is relaxation, right? Make that easier with the unique SPA FROG dual-cartridge water care system.
Caldera Spas are fitted with an in-line cartridge system, which two cartridges are inserted into:
1. A Spa Frog Conditioning Cartridge that conditions the water for a softer feel, helps maintain a neutral pH and polishes the water for clarity
2. A Spa Frog Bromine Cartridge that delivers bromine sanitiser directly into the hot tub water, controlled by a dial that determines how quickly it is dispensed - ideal for peace of mind if you're away for a weekend, simply increase the flow on the dial and return to a ready-to-use hot tub!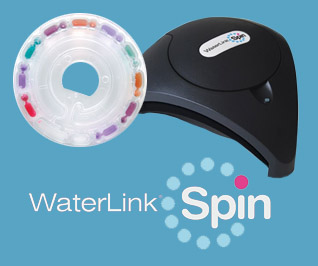 FREE Water Testing
All Swim can test your pool and hot tub water free of charge!
Just bring a half litre sample to our Cardiff showroom. We'll use a photometer to analyse the current water balance and then give you a free report detailing any recommended remedial action.
The report details: Bromine/Chlorine, pH, Total Alkalinity, Calcium Hardness, Cyanuric Acid, Iron, Phosphate and Copper.