Gas Boilers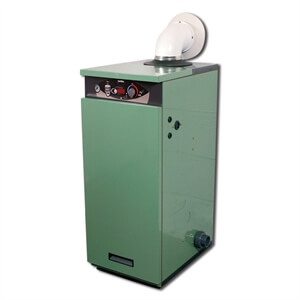 Certikin Genie Condensing Gas Boilers
All Swim stock gas boilers manufactured in the UK supplied via Certikin. All heaters are in stock and delivered FREE on a next working day service (UK Mainland only).
Gas pool heaters use either natural gas or propane gas and can be sited either indoors or outdoors. As the pump circulates the swimming pool water, the water drawn from the pool passes through a filter and then to the heater. The gas burns in the heater's combustion chamber, generating heat that transfers to the water that's returned to the pool.
The Certikin Genie gas heater is one of the worlds only condensing pool heaters, suitable with either natural gas or propane.
Please ensure that all gas work is carried out by a GasSafe registered contractor.
For further help and advice on choosing the correct gas boiler for your swimming pool please contact us for further help and advice - 029 20705059.