Water Testing
All Swim stock a range of water testing products for swimming pools and hot tubs with next day delivery available throughout the UK. Test your swimming pool or hot tub water with test kits and tablets, testing strips for chlorine or bromine or the sophisticated Blue Connect Smart Pool Analyser or Palintest tester ranges. Next working day delivery across the UK with free delivery on orders over £60.
Aquachek Water Test Strips
Blue Horizons DPD 1 and Phenol Red Tablets
Lovibond Photometers
Lovibond Test Tablets
Palintest Photometers
Palintest Test Tablets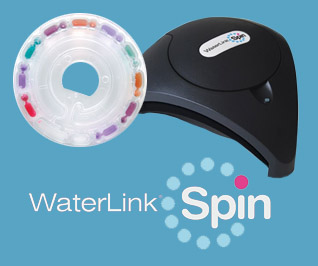 FREE Water Testing
All Swim can test your pool and hot tub water free of charge!
Just bring a half litre sample to our Cardiff showroom. We'll use a photometer to analyse the current water balance and then give you a free report detailing any recommended remedial action.
The report details: Bromine/Chlorine, pH, Total Alkalinity, Calcium Hardness, Cyanuric Acid, Iron, Phosphate and Copper.