Providing effective sports, beauty and medical therapy starts with the right massage table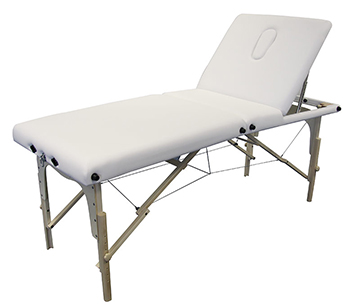 Whether you're a student, a newly qualified therapist or have been treating clients for years, without doubt, one of the most important factors in your ability to work well is finding the right Massage Table. In today's fast-moving marketplace there are many different styles and qualities of massage table available, so how do you find the right one for you, your clients and the specific treatments you offer?
What To Look For In A Massage Table
The list is long; is a flat massage table adequate or do you need it to have a lifting backrest? Weight will be a key factor if you need a portable couch and which support structure is more suitable – wood or aluminium? It's a competitive arena for therapists, and a crucial part of gaining your clients repeat custom lies in the creation of a comfortable, relaxing environment - (https://www.discovermassage.com.au/blog/10-tips-to-keep-your-customers-comfortable-and-coming-back/) starting with the treatment bed they'll be lying on.
It can be a confusing minefield, best avoided by considering the following criteria prior to making your all important decision:
Which massage table has adequate strength and stability for the treatments you offer? If you perform vigorous types of treatments such as sports massage or physiotherapy, you'll need a table strong enough to go the distance on a regular basis.
How flexible is the massage couch? Reiki practitioners for example will find Reiki end panels and the ability to tilt the bed on an angle essential.
Height is another important factor – be sure to check the adjustable height range is suitable for your treatment range (Will you need to sit at certain points? Do some of your clients have difficulty getting onto a high couch? If so your table will need to be at a low level on occasion. A higher level table may be more suitable if you stand throughout treatments.
What is the foam thickness and composition? Beauty treatment clients tend to appreciate a more luxurious padding, aiding relaxation during their session – plus it gives a more high-end appeal to your brand image. Consider also if a face cradle or breathe hole is better, and if an arm rest would enhance your treatments.
Do you need a narrow or wide massage table width? Therapists of 5'4" or under will find a table width of 29" or under best, whereas if you are 5'10" or over you should opt for a table width of between 27" and 33". Similarly, those with larger clients on a regular basis will find a wider table width useful, whereas a narrower table is ideal for getting in close and delivering pressure massage and stretching (plus it will be easier to transport around of course!)
Are you mobile or at a fixed location? A table no heavier than 15kg is ideal for mobile therapists, plus the ease of set up and put down of your massage table could add up to a lot of time savings.
Not All Massage Beds Are Created Equal
With such a wealth of choice and wide range of prices available in the world of massage tables, it can be tough identifying the right one for you, especially if you're starting out and have a limited budget available.
In the same way your clients put their trust in you to provide them with a high quality treatment session, you need to be sure you are equipped with a trustworthy massage table that is strong, comfortable and hard-wearing enough to sustain regular usage.
Affinity Massage Tables – Designed BY Therapists FOR Therapists
With nearly 20 years of manufacturing experience, Affinity therapy tables and equipment have been developed to meet the most demanding of standards, reliability and unsurpassed quality. Working with therapists has enabled Affinity to create and nurture, new and innovative ideas into the tables which are now widely used by the UK's leading therapists in private practice, spas, salons, colleges, sports and medical establishments.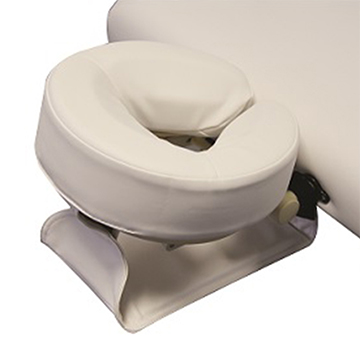 The Affinity range of Portable Massage Tables (https://www.allswimltd.com/portable-massage-tables) are lightweight yet sturdy, featuring a rapid set-up design – the perfect choice for those starting out seeking a reliable table that will see them through training and for years to come. Complete with wheeled carry cases, Therafoam padding and in a choice of frames, Affinity Portable Massage Beds are the ideal blend of comfort and functionality.
And if you are in a fixed salon or centre, the range of Affinity Motorised Massage Tables (https://www.allswimltd.com/motorised-massage-couches) offers the ultimate in luxurious, versatile treatment couches. Ideal for Beauty Salons, Holistic and Medical Centres, Hotels, Spas and Sports Clubs/Clinics alike – indeed, you can find Affinity Motorised Couches in many of the UK's most prolific treatment centres and well known spas, sports clubs and hotels.
No matter what your requirements, the Affinity range will hopefully exceed all your expectations and with the assurance of the backing of one of Europe's leading leisure manufacturers, Certikin International Ltd, you know that every product is made to the highest of standards, is covered by CE approval and carries a 2 year warranty, so when you buy Affinity, you can buy with confidence.
Supporting Your Decision
If you have any questions or concerns about choosing the right Massage Table, simply contact us for advice on 02920 705059 and we will happily discuss your requirements and help you make an informed choice that will suit you and your business now and for years to come.