Have you been considering which type of swimming pool would be best without taking over all your home or garden?
Endless Pools offer a versatile range of both swimming pools and swimspas designed for smaller spaced installations, either indoors or outdoors.
From Basements to Back Gardens – Choose Your Dream Endless Pool!
The Endless Pool range of innovative feature-packed pools are designed to suit all manner of spaces and requirements.
Featuring industry-leading Swim Current Generators that are ideal for a wide range of low-impact water-based workouts, read on to discover some of the unique benefits of an Endless Pool...
Overcome Tricky Site Access
Perfect for the more challenging site access, modular Endless Pool are delivered in sections then installed by fully trained authorised engineers on site - the ideal solution where access is difficult and could otherwise prove an issue.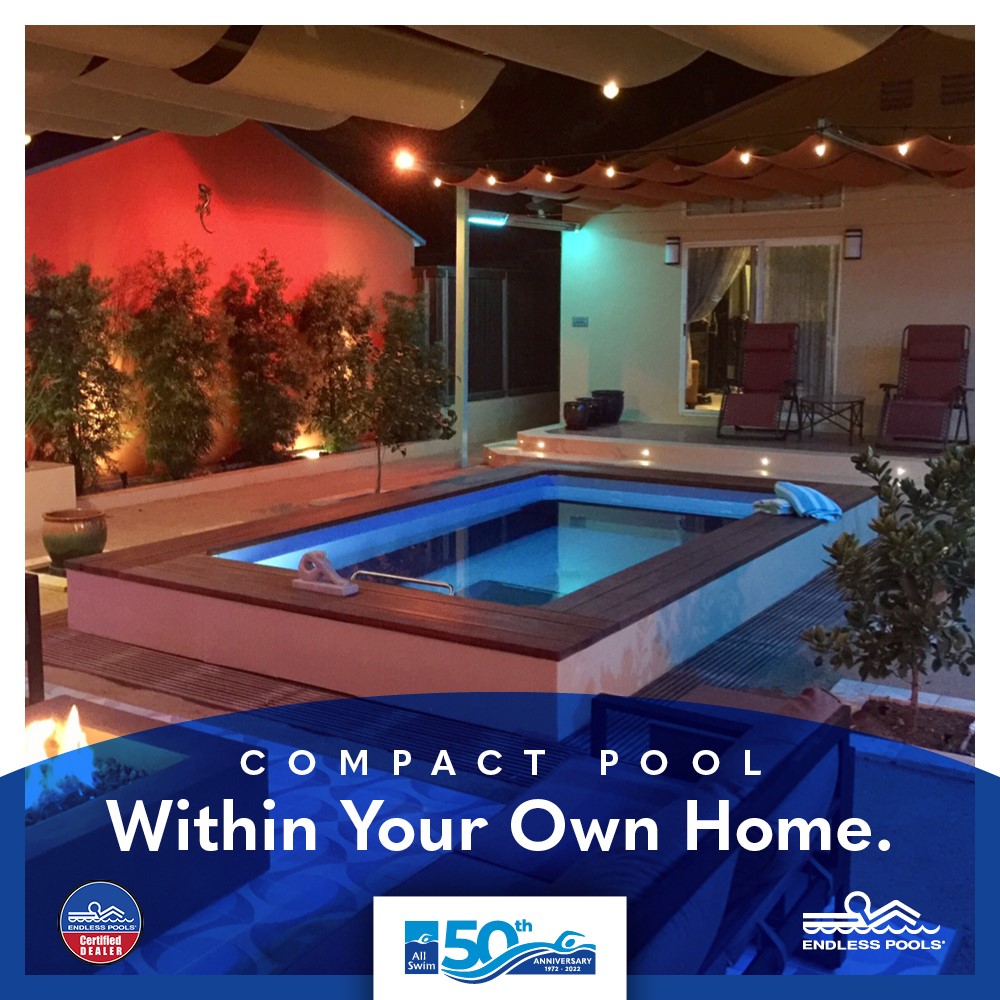 Design Your Perfect Endless Pool
With an Endless Pool, you not only have the choice whether to install indoors or outdoors, an Endless Pool can also be installed above-ground or in-ground - a truly versatile pool that will suit your requirements and your home to perfection.
Get a great visual idea on what an Endless Pool would look like in your home by trying out the Vision AR App by Endless Pools - the app allows you to visualise exactly what each option will look like in your own home:
You can aslo try before you buy with our trial swim sessions available in both the Performance Endless Pool and the E2000 Aquatic Fitness System – call us to book on 02920 705059 or email sales@allswimltd.com.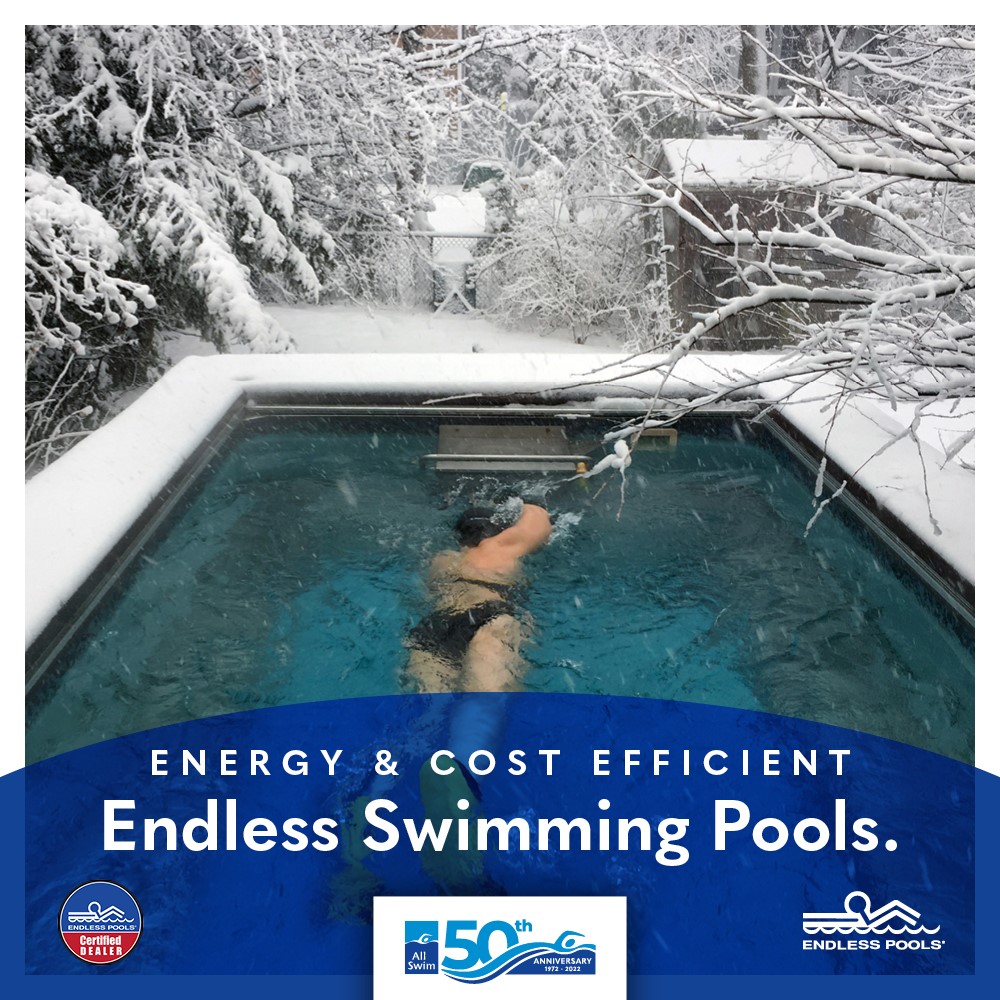 More Economical to Run
The ingenious design of an Endless Pool has the added bonus of being cheaper to run and to maintain than a standard swimming pool.
This is because there is a smaller volume of water to both heat and to treat with chemicals - saving you time and money - a win-win situation!
But what an Endless Pool may lack in size, rest assured it more than delivers in terms of versatility, style and functionality. Whether you're a serious swimmer, want a family fun pool or a relaxation hub at home, an Endless Pool ticks all these boxes and more.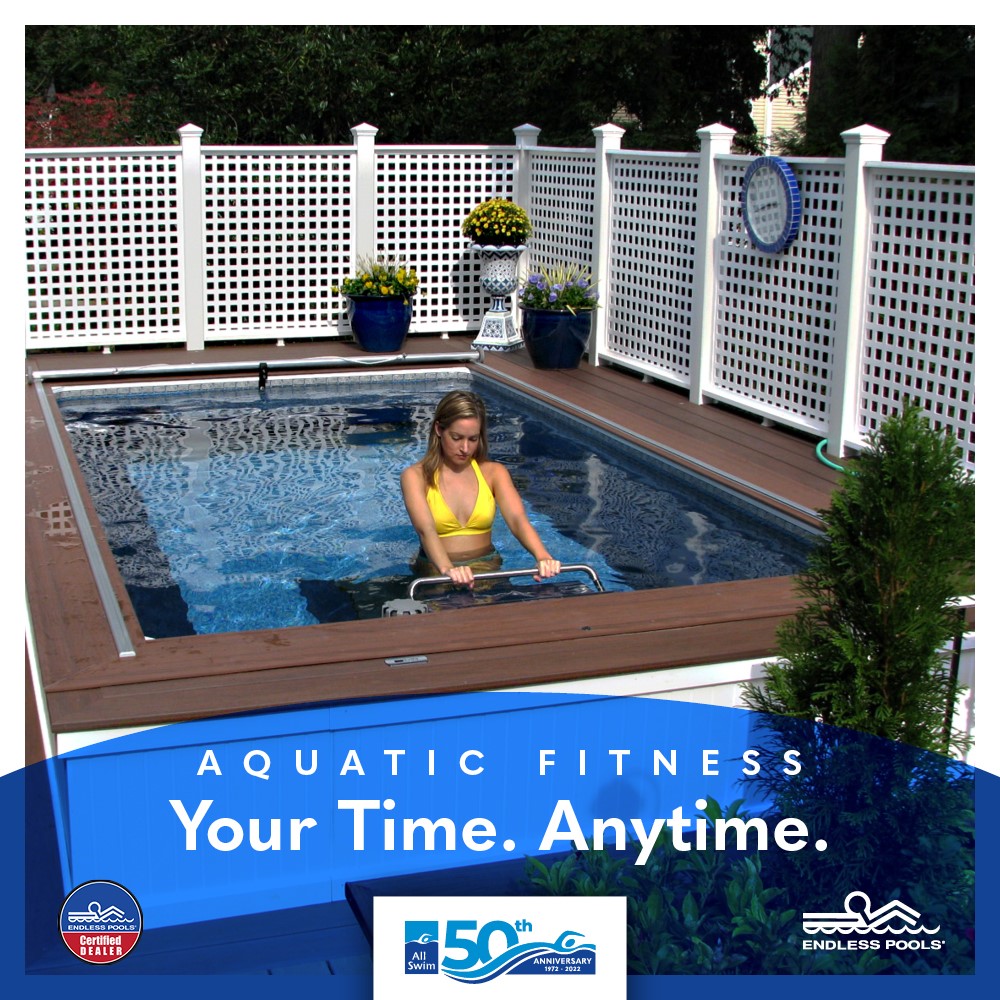 Your Home-Based Aquatic Fitness Centre
While originally designed for swimming (and a preferred choice of many professional swimmers/triathletes), there is so much more you can do in your Endless Pool!
Low-impact walking/running on the optional underwater treadmill will build stamina, cardiovascular fitness and aid recovery from illness or injury - without putting unwanted stress on your joints.
Kids will also love playing or riding their inflatables in the pool too - an Endless Pool leads to Endless Fitness and Fun...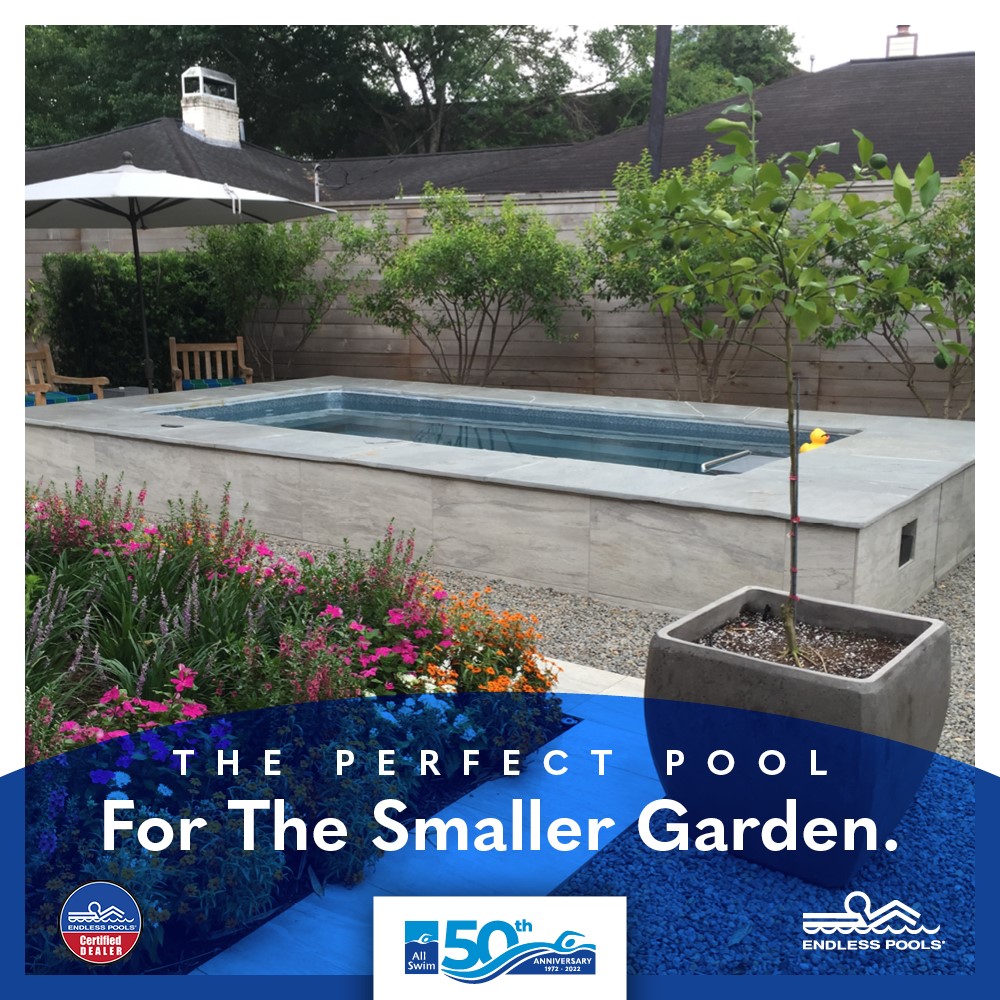 The Compact Pool for the Compact Garden
You no longer need let a lack of space hinder your home swimming pool
dreams. The Endless Pool range is designed to suit even the most compact installations!
Once delivered to site (made simple thanks to the unique modular design) your Endless Pool is then fully installed by fully trained professional engineers on site - ready for you to start enjoying in a fraction of the time a traditional pool installation takes!
For more information on Endless Pool options, or to arrange a trial swim in our Cardiff showroomon contact us on 02920 705059 or email sales@allswimltd.com,
All Swim only supply Endless Pools in the South Wales area.