Waterline Cleaning
Home

/

Waterline Cleaning
All Swim stock a range of products designed to help with keeping your swimming pool and hot tub waterline clean.
We have the multi purpose Waterline Cleaner with a handy trigger-spray applicator plus Tile and Liner Cleaner or the Pool Gom - a large 'magic eraser' that fits onto standard extending handles to clean walls, floor and waterline in your swimming pool.
Cleaning the waterline of your hot tub or spa is made effortless thanks to Life Magic Sponges and Life Absorb-It which easily tackle removal of grease and build up around the hot tub waterline.
Free next working day delivery available on orders of £60 or over across the UK. For advice contact us on 02920 705059 or email us here.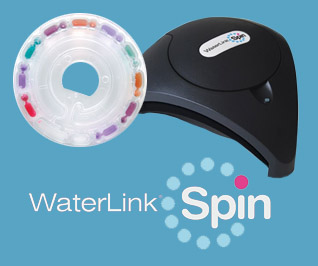 FREE Water Testing
All Swim can test your pool and hot tub water free of charge!
Just bring a half litre sample to our Cardiff showroom. We'll use a photometer to analyse the current water balance and then give you a free report detailing any recommended remedial action.
The report details: Bromine/Chlorine, pH, Total Alkalinity, Calcium Hardness, Cyanuric Acid, Iron, Phosphate and Copper.