Compared to gas and electric swimming pool heaters, a swimming pool heat pump uses a fraction of the energy to generate the same amount of heat.
Unlike solar heating, heat pumps work without any reliance on the sun, as they work by taking the latent heat within the air, upgrading it substantially then transferring the heat into the pool water.
Swimming pool heat pumps work using refrigeration technology, with an in-built heat exchanger that transfers the heat captured from the air into the swimming pool water.

How Do I Know Which Size Heat Pump I Need?
To correctly size a heat pump for your pool, you firstly need to identify the surface area of the pool, the pool water temperature you want to achieve and what period of time during the year you intend to swim.
The UK outdoor swimming season is typically classed as May to September (also referred to as Summer Season) while April to October is classed as Extended Season, which the Waterco range of heat pumps are ideal for. Waterco offer the Ultra Inverter Top Mount Heat Pump and the Aquaflow XL Inverter Side Mount Heat Pump both of which have the flexibility to vary the speed of the fan motor and compressor to maintain a constant temperature, allowing them to use less energy than traditional heat pumps.
If you wish to swim for a longer period of time than this, Zodiac HPO All Year Round Heat Pumps will achieve a water temperature of 28°C all year round as long as the air temperature is not below -2°C. (Assuming a cover is in situ whenever the pool is not in use and that there are no groundwater problems). Featuring intelligent heating regulation, power mode selection, full inverter technology and a long-lasting patented titanium heat exchanger, Zodiac HPO Heat Pumps are both silent and economical to run.
Note: If you do want water temperatures higher than this or want to have a guaranteed water temperature all year round please contact us for heater sizing - these parameters can be achieved but not with the heat pump sizing in the chart above.
Using our handy Guide To Heating Your Pool Chart, find your swimming pool size column (or the closest size up if not exact) then the required swimming season to find the recommended model of heat pump in each of the ranges.
Are Pool Heat Pumps Economical to Run?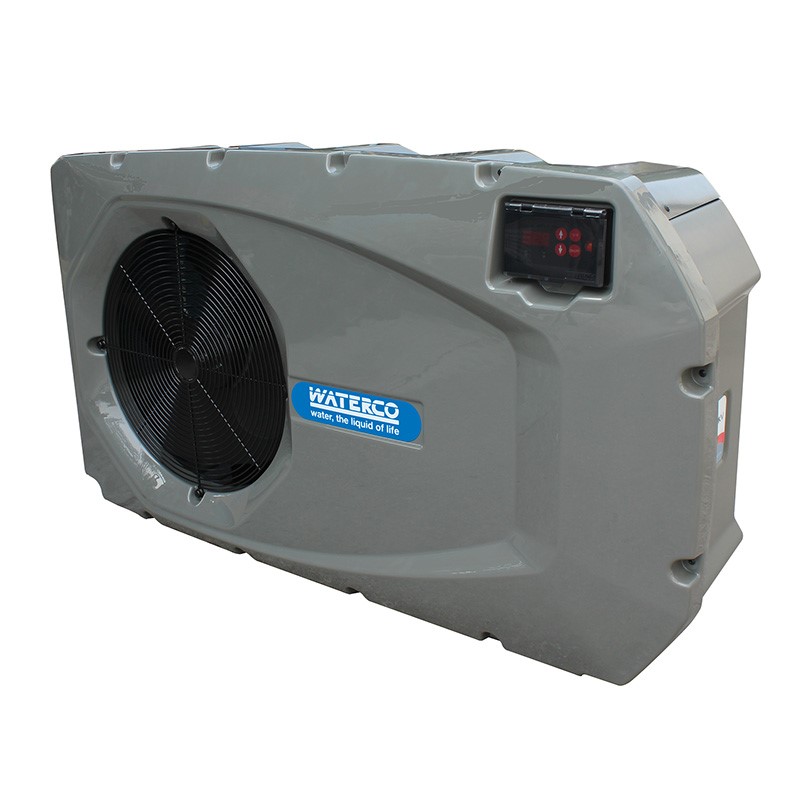 Pool heat pumps are by far the most economical method of heating a pool compared to other options such as Gas or Oil Boilers and Electric Heaters.
An example* of running costs based on a 24' x 12' pool that is used May to September (and covered for 20 hours per day with a good quality heat retention cover), here are the typical cost differences:
Heat Pump = £514
Natural Gas Boiler = £798
Oil Boiler = £864
LPG = £1,186
Electric = £2,025
* Please note heating costs will vary dependent on energy costs and environmental conditions, these prices are meant as a guide only. If you would like indicitive running costs for your pool project please contact us with pool size, heater requirement and your current energy costs. As energy costs fluctuate as will estimated running costs and this example is therefore meant as a guide only.
Does a Pool Heat Pump Stay On Permanently?
Yes - but the heater is thermostatically controlled, so it will only come on when there is a demand for heating. On first set up, the heat pump stays on 24 hours a day until the pool water reaches the set temperature, then only turns on or off when it needs to in order to maintain the temperature. Leaving the heat pump on is more economical than turning it on and off as more energy is consumed heating the water up when it has been allowed to drop beneath the required temperature than to maintain it.
Can I Run a Heat Pump On a Timer Clock?
We would not recommend this, as it takes less energy to keep the pool water at the set temperature than allow it to drop then bring it back up.
Should I Run the Heat Pump Overnight on Economy Tariff?
This is not recommended because the warmer the outside air, the more efficiently the heat pump operates. The heat pump will therefore transfer more heat to the pool water during daytime hours than overnight when the outside air temperature is lower.
Are Heat Pumps Suitable for Above Ground Pools?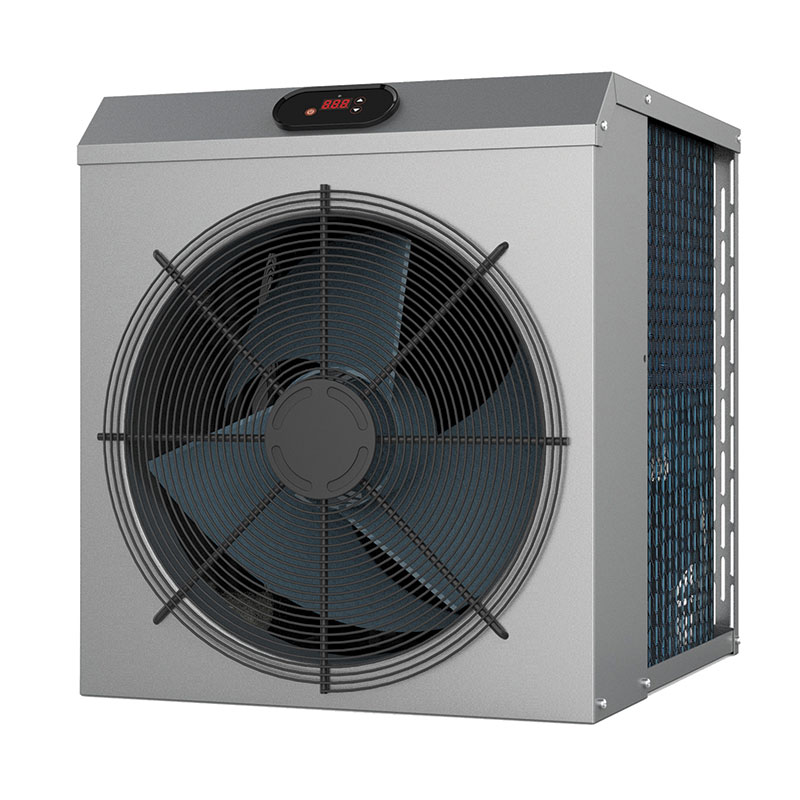 Above Ground Swimming Pools have traditionally been heated by electric heaters which are costly to run. The PoolStyle Mini Heat Pump has specifically been created to suit small above ground pools up to 35m³ with 2 sizes available. We highly recommend the PoolStyle Mini Heat Pump as an economical pool heater option for above ground pools.
Looking for further advice? If you want to talk through the most suitable heat pump for your pool, contact us on 02920 705059 or email us on sales@allswimltd.com.