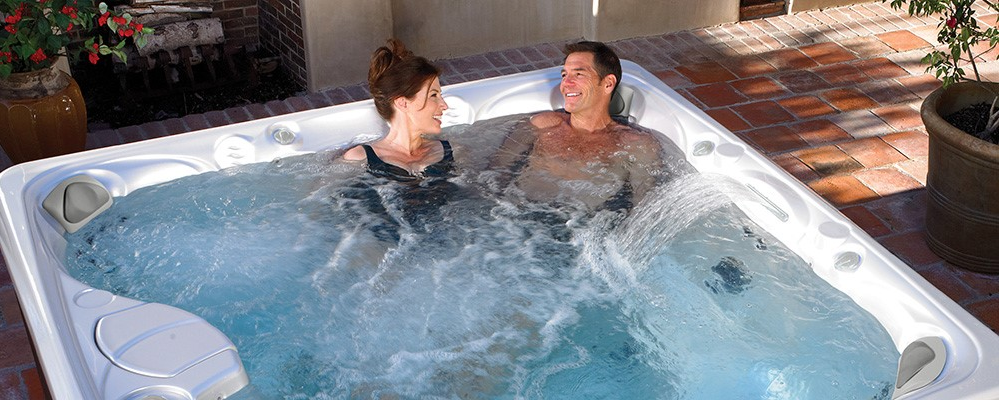 Choosing the right Hot Tub is bound to raise many questions, such as the running costs or how easy it is to maintain for starters.
With such a vast amount of hot tubs on the market, it can be a challenge to figure out which brand and model is the right choice, particularly if you're researching tubs online and some deals seem almost too good to be true. Our recommendation is to make sure you research the brand and always try to view the tub in person or arrange a 'wet test' to experience the tub in action!
Based on our experience in helping customers find their perfect hot tub, we've compiled a list of the most commonly asked questions during the decision-making process:
Q. How are hot tubs delivered and what preparation do I need to do beforehand?

A. The first thing to consider is how accessible the site is, but worry not as All Swim offer a free, no-obligation site check to establish if standard delivery is possible. We'll check access to the property right through to where you plan to have your hot tub and advise if any specific preparation aside from the standard concrete base and electrical supply is required.
A full guide regarding the, preparation and delivery guidelines can be viewed here: https://www.allswimltd.com/pdf/AllSwim-SpaPreDelivery.pdf
All Swim include the full Delivery, Positioning & Commissioning (set-up of the spa) on all Caldera Spas where access permits and the Fantasy Spas range currently have a free Kerbside delivery included. If access is tricky, delivery can usually be made possible via a Hi-ab – which typically costs around £300.
So, all that's needed is for you to prepare the site:-
The proper foundation (or base) is a reinforced concrete slab at least 4" (10cm) thick and needs to be completely flat and level.
With regards to electrics, Fantasy Spas hot tubs can either be hardwired or connected via a C Form socket (16 amps supply recommended to run both heating and jets simultaneously) whereas Caldera Spas hot tubs require a dedicated supply run from the main unit to an RCD. Once your electrician has installed the RCD and left the sufficient amount of armoured cable, our engineers are qualified to do the final connection on the day of delivery.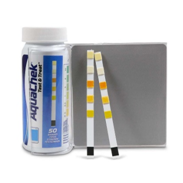 Q. How much will it cost me to run a hot tub?
A. This depends on a few factors; how well made and insulated the hot tub is, the quality of the cover and how you use the tub. Our range of Caldera Spas hot tubs feature a special FiberCor Insulation that has 4 times better heat retention properties than traditional hot tub insulation foam, keeping running costs down as the water temperature is maintained more efficiently.
Based on an average daily use of one hour, running costs are approximately £1 per day.
Q. I've seen tubs online that look similar but are a lot cheaper, what's the difference between them?
A. In a nutshell, if you compare two hot tubs that are similar in size and appearance, but with a sizeable price difference, the cheaper one will have been made from cheaper materials and components and by a less skilled manufacturer.
Unfortunately, there are many cheap, poorly manufactured hot tubs available to buy, particularly online, that have inadequate insulation, cheap jets and an inferior build quality – which result in high running costs and costly ongoing maintenance/repair work being needed in the long term.
Check the warranty terms and conditions before making your decision also – this is a great indicator of a hot tub's build quality! For example, if you're considering a deal that seems like a bargain but has a short warranty length, that suggests the manufacturer realistically doesn't expect the spa to get past the warranty length without needing replacement parts or potentially expensive repairs. Or the worst case scenario of a manufacturer that goes out of business during the warranty period – leaving you high and dry if anything goes wrong!
All Swim has many years of experience and is a hot tub retailer with over 48 years in business plus Watkins Wellness (who manufacture all our spas) are part of the MASCO Corporation, a Fortune 500 company required under US law to hold separate funds to cover the entire warranty length of all spas they make – which considering some models have a 10 Year warranty is pretty reassuring.
Q. Will a Hot Tub be difficult to look after?
A. The main thing any first-time hot tub owner needs to master is maintaining the correct water balance. This involves testing the water to check the level of sanitiser (usually Bromine or Chlorine, which keep the water free of bacteria and safe) along with the pH. A chemical starter pack (supplied with all our Hot Tubs) contains handy 'dip strips' for easy water testing and the products needed to adjust the levels to keep within the recommended ranges and takes just minutes to do. Part of the All Swim commissioning service involves showing you how to test the water and treat the water, then it's simply a case of remembering to regularly follow the steps and adjust accordingly for clear, safe water.
Your hot tub should be pretty easy to look after once you're familiar with water balance. BISHTA recommend draining the spa water and refilling it every 10 -12 weeks, depending on usage and the water treatment system on the tub. Aside from this, the user manual supplied is a handy guide to help understand your hot tub and we're always on hand to answer our customer's questions!
One of our previous blog posts covers looking after a hot tub in more detail: https://www.allswimltd.com/how-to-look-after-your-hot-tub
If you're considering purchasing a hot tub and would like to have a chat, please get in touch with us either via email (sales@allswimltd.com), call us on 02920 705059 or call in to the showroom and we'll be happy to help.