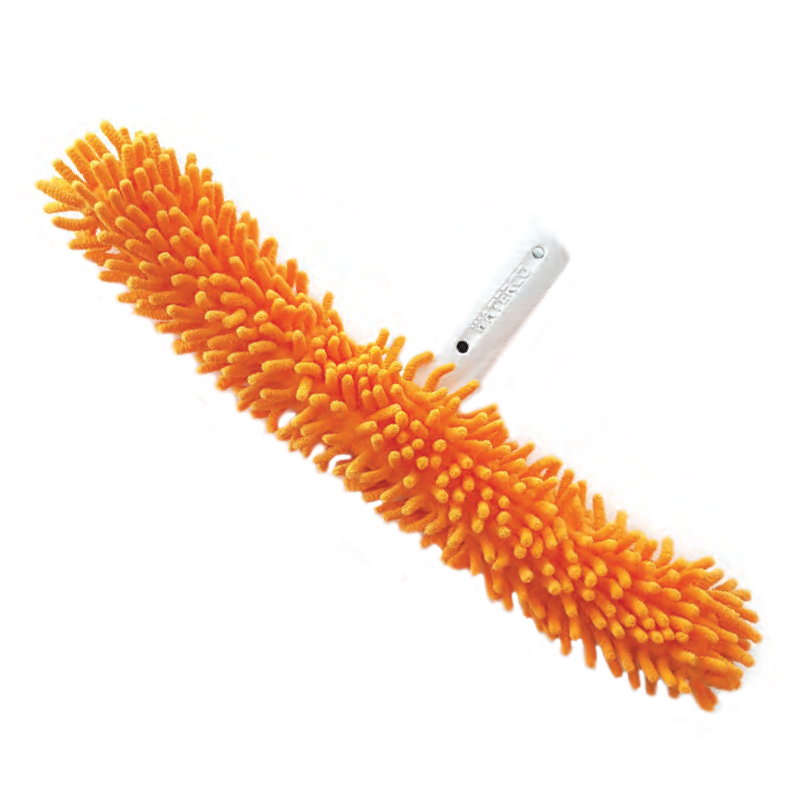 After a few months of hibernation over the winter, the arrival of spring means it's time to think about getting your swimming pool ready for the new season – and hopefully lots of fun and relaxation over the summer!
Before starting, it's a good idea to make sure you have everything you will need to open up the pool, including:
A good leaf net and extending handle
Waterline or Tile & Liner Cleaner
Winter debris cover cleaner
Pool brush
Garden hose
Protective equipment (chemical resistant gloves & safety goggles)
Chemicals to put in to the pool (shock chlorine, algaecide, pH adjusters)
Test strips
Once you're fully stocked up, follow the below step by step guide to opening up your outdoor swimming pool:
Remove surface water and any debris from the winter cover before taking it off. Then carefully clean the cover, dry it off (towels or a leaf blower work well here) and re-package it ready for storage.
Using your extending handle and leaf net, remove as much debris from the pool as possible and clean any tide marks at the water line using All Swim Tile & Liner Cleaner or Waterline Cleaner. To view our complete range of waterline cleaning products click here.
If you removed the pump last winter, reconnect it making sure all the electrical connections are free from dampness – if unsure call in an electrician to do this step.
Open any valves beneath the water line which may have been closed or plugged.
Check there are no obstructions to the drains, the outlets and the pump strainer basket.
If necessary, top up the water level so that it can be drawn in through the skimmer / skimmers.
Prime the pump, turn it on and check that the filter, skimmers and drains are all working. Don't be too concerned if the water from the circulation is discoloured at first. If the water level was too high because of rain over the winter, pump to waste.
Run the filter for several hours, vacuuming out any remaining debris.
Backwash the filter and top up with fresh water.
Prepare your heat retention cover ready for use, cleaning off any patches of algae or mould.
Check the pH and adjust to 7.2 – 7.6. Use All Swim Pool Acid if you need to lower the pH or All Swim Pak 2 to raise it. To view our complete swimming pool water balance chemicals click here.
Dose the pool water with All Swim Shock Chlorine following the instruction label on the container. This will kill off any algae and harmful organisms that may be present. Allow the water to circulate to ensure thorough mixing and if required, add Lo Chlor Algae Knock Out to get rid of particularly stubborn patches of algae.
The final step is to add an algaecide to prevent algae growth. Long life algaecides such as Kleen Pool or Lo Chlor Pool Algaecide can keep algae at bay for up to 6 months, or if you prefer to dose it regularly, All Swim Algicide is a weekly treatment. To view our complete range of pool algicides, clarifiers and cleaners click here.
Once the pool is clean and ready for the start of the season remember to bring or send in a sample of your swimming pool water in a 500ml empty still mineral water bottle with your pool details and we can test the sample FREE of charge for you using a photometer to analyse the current water balance and we will then give you a free report detailing any recommended remedial action required.
If you are unsure of any element of swimming pool chemicals or water treatment please do not hesitate to contact us for further help and advice by calling 029 2070 5059.