Static Couches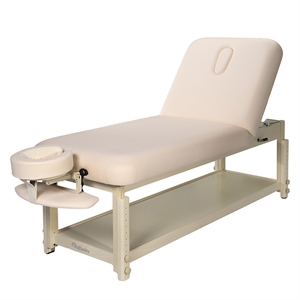 Affinity Classic Static Massage Table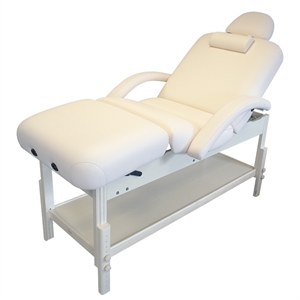 Affinity Helena Static Massage Table
Affinity Massage Couches are renowned for their high quality and comfort. The Static Couches in their range are ideal for salon or clinic environments, designed with both client and therapist comfort and practicality in mind.
Choose from:
The Affinity Classic Static Massage Table:
A 2 section static couch with face cradle ports at both ends. With 61cm to 84cm height adjustment and Therafoam padding, the Affinity Classic is both comfortable and reliable.
The Affinity Helena Static Massage Table:
Additional features such as a more generous height adjustment (58 - 91cm) and a lifting back and knee rest make the Affinity Helena Static Couch an extremely versatile therapy couch.