Aquafinesse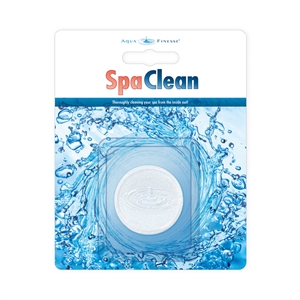 AquaFinesse is designed for anyone seeking convenient, simple, easy to use, effective water treatment and maintenance products for their hot tub. AquaFinesse makes water care products that are easy to use and offer the best water quality!
By adding a weekly measured dose of AquaFinesse to the water, you will achieve clear, high quality water. Find out more about Aquafinesse and how it differs to traditional hot tub sanitisers and discover how you could be reducing your need for Chlorine or Bromine and benefiting from softer, safer hot tub water!
What are the advantages of AquaFinesse?
Saves time in maintenance
Easy to use
Leaves a fresh scent and softens the skin
Reduces the chloride content in the water
Protects you and your hot tub
Environmentally friendly
Gentle to sensitive skin, Dermatologically tested
How does the Aquafinesse system differ to other hot tub chemicals?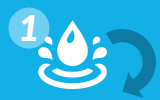 Cleans
The patented AquaFinesse formula applies a ground breaking treatment to the biofilm layers present on your hot tub's surfaces and in pipework. Biofilm is a a protective layer that bacteria 'live under' in your spa's water that helps protect them from the effects of traditional sanitiser. Aquafinesse breaks down and destroys this layer, drastically reducing bacteria numbers and removing the need for high levels of sanitizers in your water.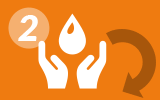 Protects
Once the biofilm has been removed from the hot tubs surfaces the AquaFinesse formula then provides a dual action. A thin protective layer is left on the surfaces which helps prevent bacteria re-establishing itself. AquaFinesse is also environmentally-friendly, safe, and kind to your skin helping to improve the quality of the water.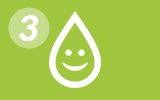 Enjoy!
AquaFinesse not only provide an alternative to traditional sanitisers like Chlorine and Bromine but they are also easy to use! A once a week treatment is all that's needed so you and your family can spend more time enjoying your hot tub or spa!